BABS at Tjolöholm Classic Car event in late spring of 2004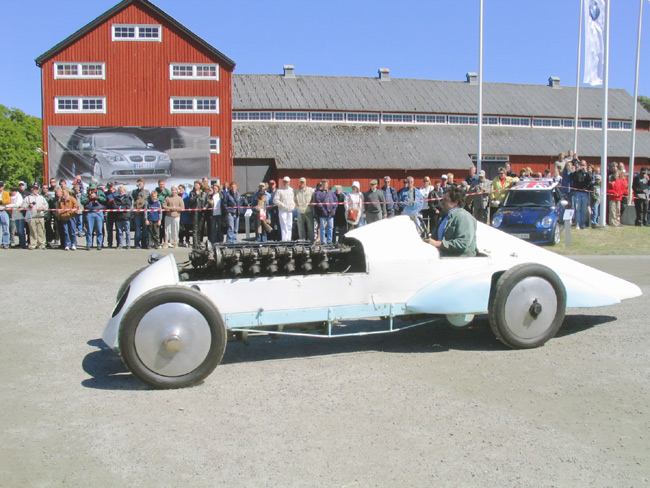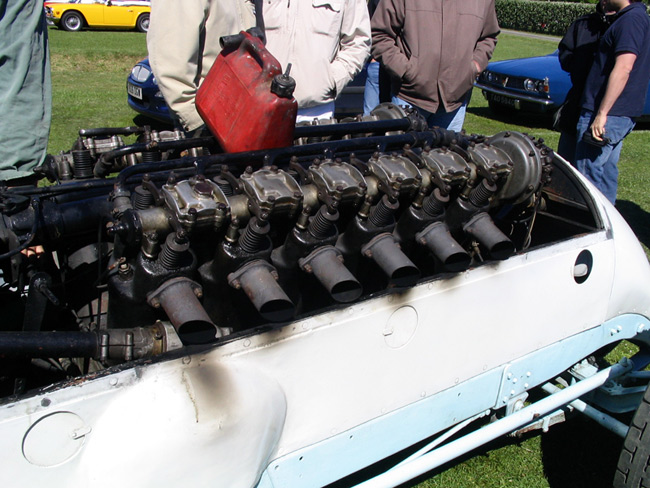 A close up picture of BABS engine. It's a Liberty V12 27 litre Aero engine from 1918. 350bhp as standard but was modified to 500-600bhp.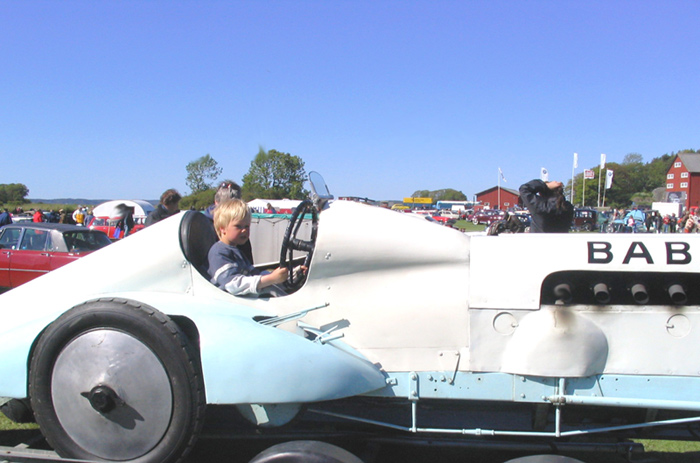 My son Thomas had the very rare opportunity (in fact I think he was the only one at this event) to sit behind the wheel of this very nice piece of history.
Find out more about BABS and other record breaking cars at Pendine Sands, Wales by using the links below: